Coming up on Carte Blanche: 29 July
This Sunday on Carte Blanche, a string of bomb threats has Durban residents on edge. Could stem cell therapy be the answer to halting the progression of Multiple Sclerosis? Then, how pure is the honey you buy? And raw sewage running into the Vaal is threatening the health of nearby residents and wreaking havoc on the environment.
On M-Net & M-Net HD [101], Sunday 22 July 2018 at 19:00 & again on M-Net Plus 1 [901] at 20:00
Durban Bombs
It's the biggest mystery currently facing officials in Durban – ten explosive devices have been found in a number of popular shopping malls around the city. While half of the bomb scares in Durban seem to have been hoaxes, in some cases, specialist police were called in to safely detonate the dangerous combustible devices. Residents are terrified and it seems Crime Intelligence have run out of answers. With two more explosive devices also recovered in Cape Town, Carte Blanche investigates what's really behind this the spate of bomb scares?
Producer: Nicky Troll
Presenter: Devi Sankaree Govender
HSCT Therapy for Multiple Sclerosis
Multiple Sclerosis (MS) is a debilitating condition affecting the body's nervous system and can lead to muscle spasms, chronic pain, depression and paralysis. It's incurable but scientifically tested Hematopoietic Stem Cell Transplantation (HSCT) is helping to halt the progression of the disease. HSCT has commonly been used as a cancer treatment, but has now also been found to be effective against various auto-immune diseases like MS.
Producer: Anna Teichert
Presenter: Claire Mawisa
Researcher: Laura Byrne
Sweet Deception
Consumers who choose to pay a premium for honey, seen as a healthier sugar substitute with natural antioxidants, enzymes and amino acids, are in for a rude awakening. Carte Blanche investigates the largescale adulteration of honey and finds out how to check if you are buying pure honey or a version with sugar syrups added. And, as honey adulteration proliferates, we ask why is there a complete lack of food quality enforcement from the government agency meant to police our honey.
Producer: Joy Summers
Presenter: Devi Sankaree Govender
Vaal Water
Years of government promises to turn around the pollution of the Vaal have come to naught. Carte Blanche investigates illness and destruction as rising sewage overflows broken pump stations and pushes into homes and farming areas. In addition, the residents of Emfuleni, on the river, now face drinking water restrictions because of municipal debts. We confront the leaders who have allowed this mess to get so out of hand.
Producer: Mart-Marie Faure
Presenter: Claire Mawisa
Do note: Carte Blanche line-ups are subject to change.
Follow Carte Blanche and join the discussions using #CarteBlanche.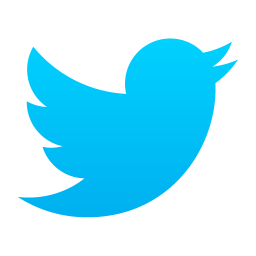 @carteblanchetv
@carteblanchetv
@carteblanchetv