Coming up on Carte Blanche: 19 August
This Sunday on Carte Blanche: Macfarlane Moleli visits an illegal abattoir run from an apartment building in downtown Johannesburg. Derek Watts pays a visit to Centurion and surrounds in Pretoria too look at the extent of sinkhole damage. Then, Devi Sankaree Govender asks: where's 10-year-old Miguel Louw? And, Claire Mawisa looks at the safety of cyclists on and off South African roads.
On M-Net & M-Net HD [101], Sunday 12 August 2018 at 19:00 & again on M-Net Plus 1 [901] at 20:00
Illegal Chicken Abattoir
Blood on the floors and rats – that was the scene in the basement of an apartment building in downtown Johannesburg. It's under these conditions that hundreds of broiler chickens are slaughtered in this illegal chicken abattoir before they're packaged and sold to unsuspecting consumers. Carte Blanche joined the Sandton SPCA as it raided the building and rescued these distressed animals.
Producer: Sasha Schwendenwein
Presenter: Macfarlane Moleli
Centurion Sinking
Centurion in Gauteng is built on permeable dolomite – now urbanisation, bad drainage and infrastructure have led to 30 sinkholes appearing in this area in the past year. Despite early warnings that the substratum under most of the area is porous, Centurion was developed and now properties are cracking, while others are literally falling apart and threatening the safety of residents. Carte Blanche investigates.
Producer: Mart-Marie Faure
Presenter: Derek Watts
Miguel Louw
A ten-year-old KZN boy disappears without a trace, a suspect is arrested and charged with trafficking, but almost a month after his abduction, the location of Miguel Louw, is still unknown. Experts believe that Miguel's case isn't unique and he's just one of the hundreds of men, women and children, who are taken by human trafficking syndicates and illegally traded on the black market.
Producer: Jacqui Jayamaha
Presenter: Devi Sankaree Govender
Cyclists at Risk
Could your expensive, state-of-the-art bicycle cost you your life? Recently a leisurely cycle turned into a near death experience for one Johannesburg cyclist, after he was shot and left on the side of the road. But the quick actions of a good Samaritan helped save his life. Exposed and vulnerable, a growing number of cyclists have fallen victim to these violent attacks and the theft of their bicycles.
Producer: Laura Byrne
Presenter: Claire Mawisa
---
Do note: Carte Blanche line-ups are subject to change.
Follow Carte Blanche and join the discussions using #CarteBlanche.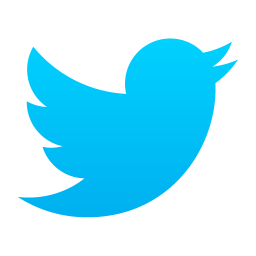 @carteblanchetv
@carteblanchetv
@carteblanchetv